WORK

---

Imperios is a chocolate energy ball brand that is located in Kalamata, Greece. Imperios is unique in the chocolate industry in that they provide a healthy, delicious dessert snack for those who are on a diet or seeking a more healthy lifestyle. We want to be perceived by our audiences as wholesome, healthy, mediterranean, contemporary, savory, powerful, fresh, and coastal.


---

Own is a contemporary fashion magazine about society's interpretations of fashion. This magazine rejects the mainstream fashion magazine's rules and focuses mainly on the everyday fashion that we see all around us. To be truly successful in today's world, a magazine must challenge its readers in look, feel, and text. As the article Magazine Culture says, "these magazines exist as implicit critiques of their mainstream rivals." This saying embodies the mission of this magazine. Just like Carl's Cars isn't anti-car, but rather anti-car magazine, this magazine is ingeniously anti-fashion. The overall feel of the magazine gives a more down to earth impression, geared towards being practical, realistic, and money conscious; all while having a fun, interesting, pleasing aesthetic.




---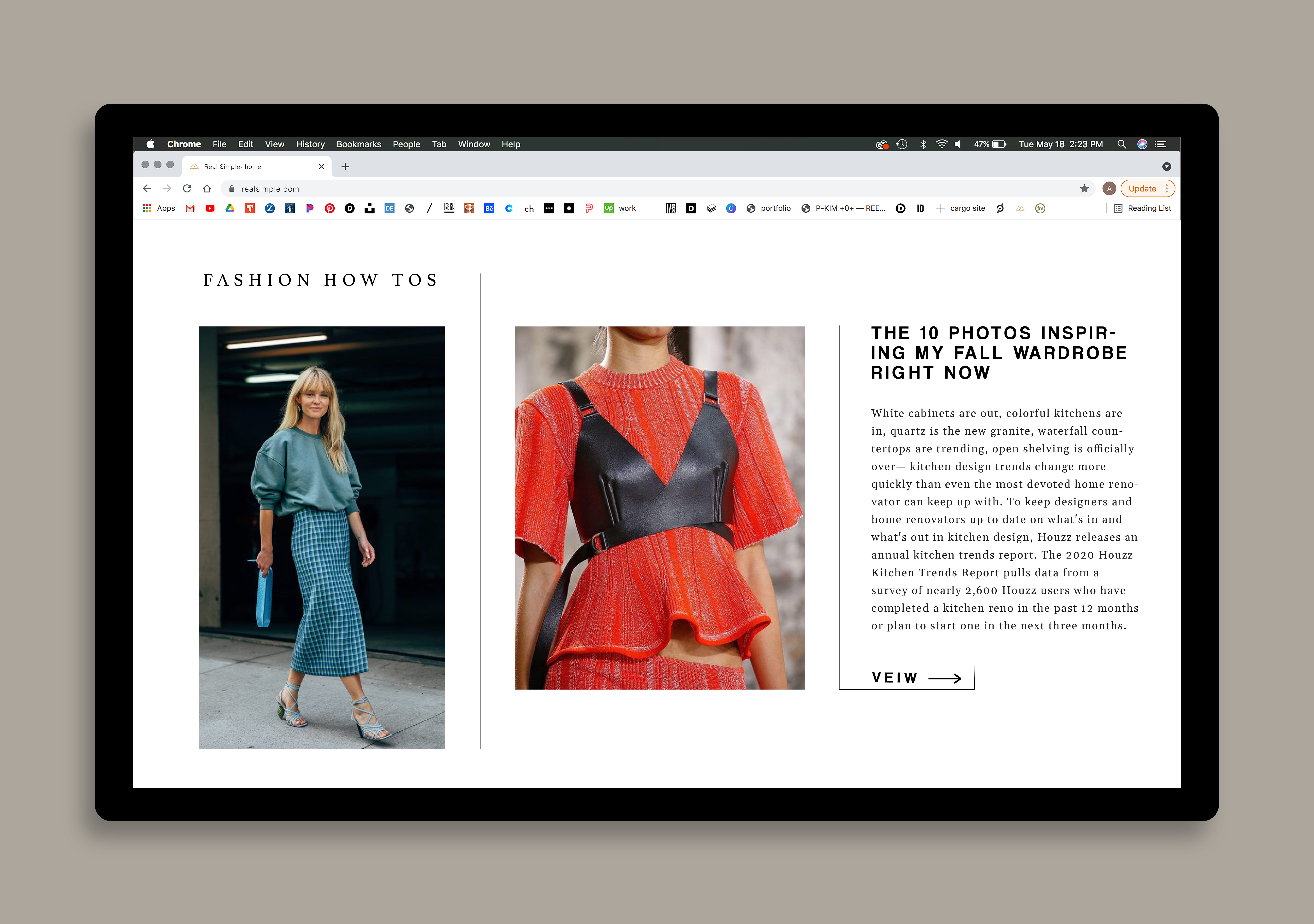 Real Simple is an etidorial and online publication for women with style and self in mind. Showcasing good-to-know information with inspiring ideas, this is a great site for those looking to make life easier. I took the look and feel of the website to the next level. The overall aesthetic is simple yet edgy.





---


This is a selection of logos, marks, and explorations done for clients and my own personal projects.




---

I created these spreads using an exclusively typographic execution only. By replacing objects for type I'm able to give more feeling to the reader. Featuring the article from Vogue Living on their first restraunt in L.A.





BASELINE GRADUATE EXHIBITION
---

Baseline was the branding for the Utah State University Graphic Desing Undergraduate Exhibition. This exhibition shows the work that has been done from all the graduating seniors throughout their college careers.





LOST GENERATION BOOK SERIES
---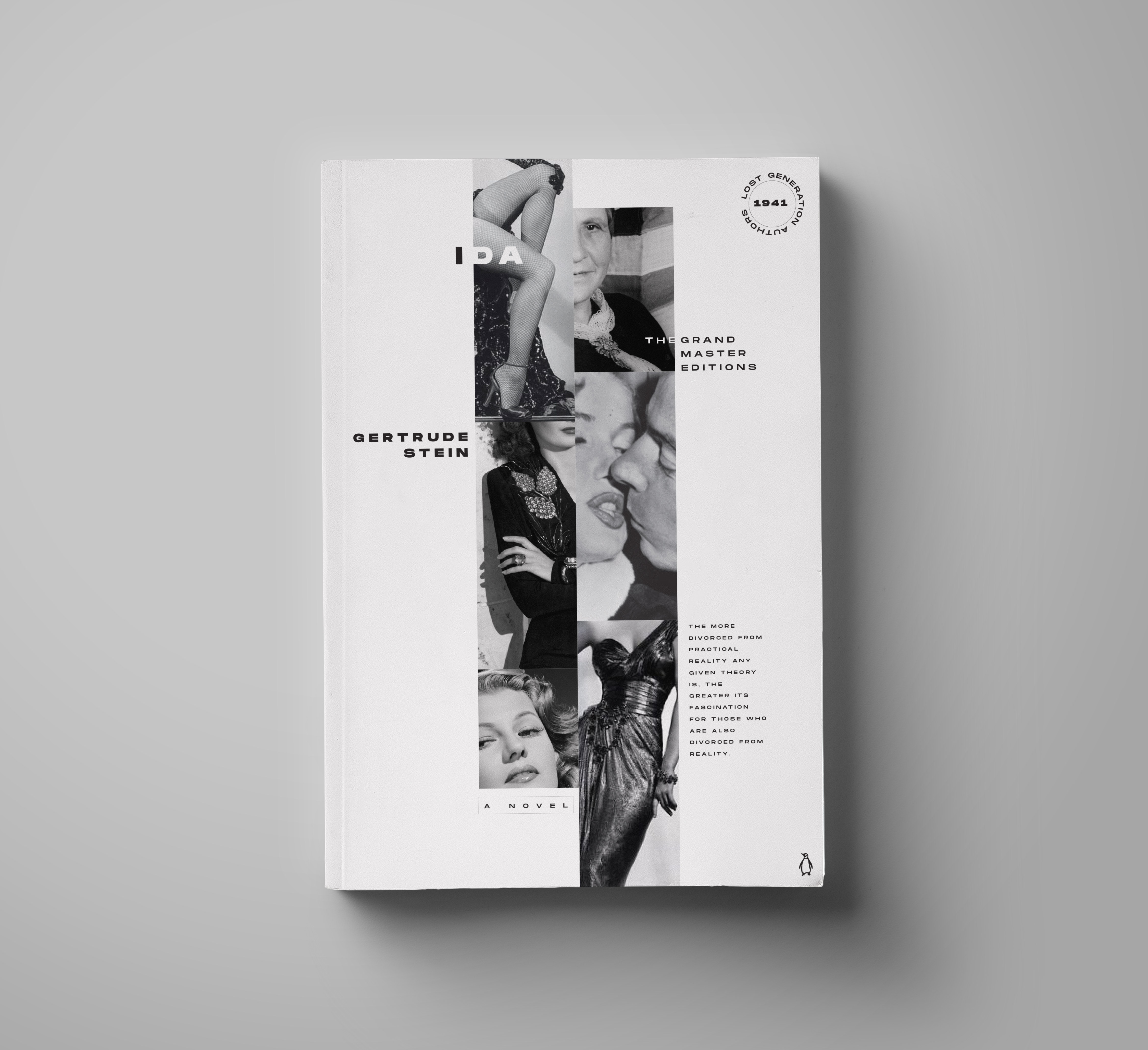 The Lost Generation book series is a cohesive cover branding that showcase some of the most famous Authors within the lost generation era. Authors such as Ernest Hemmingway, F. Scott Fitzgerald, and Gertrude Stein.



---

Using type to create the pill shape imagery was the goal. It instantly gives the viewer a quick bit of information on what this article is about. The overall message of this article expresses mostly negative points on the dangers of only using medications and not working to heal naturally to, therefore, I wanted to make this spread look more stark and unfriendly.




MUSEUM OF MATHEMATICS RE-BRAND
---

This is a re-brand of the National Museum of Mathematics in N.Y.C. Because math doesn't excite some of us, math flunks included, I felt the brand needed a fun aesthetic to brighten things up. I played with the recognizable elements found in everyday math problems, and then threw in a nice pop of color. This helps the overall look and feel of the museum give life to math in a way that one could never have imagined.




---


This is a cover concept for the book Gulliver's Travels. Inspiration for the cover was drawn from the many odd and interesting adventures that Gulliver happens upon. The map is an imaginary depiction of Gulliver's world. Old European map illustrations helped influence the stylistic elements of the cover.




---


This poster was created for a non-profit called O.U.R., Operation Underground Railroad. Their organization serves to help those trapped in human trafficking around the world. In my efforts to help those without a voice, I decided to go with the words, "NOT FOR SALE". All human beings are priceless and should never be sold in any form. The distorted image of the girl represents how the evils of this world can change innocent beings into grotesque victims.




---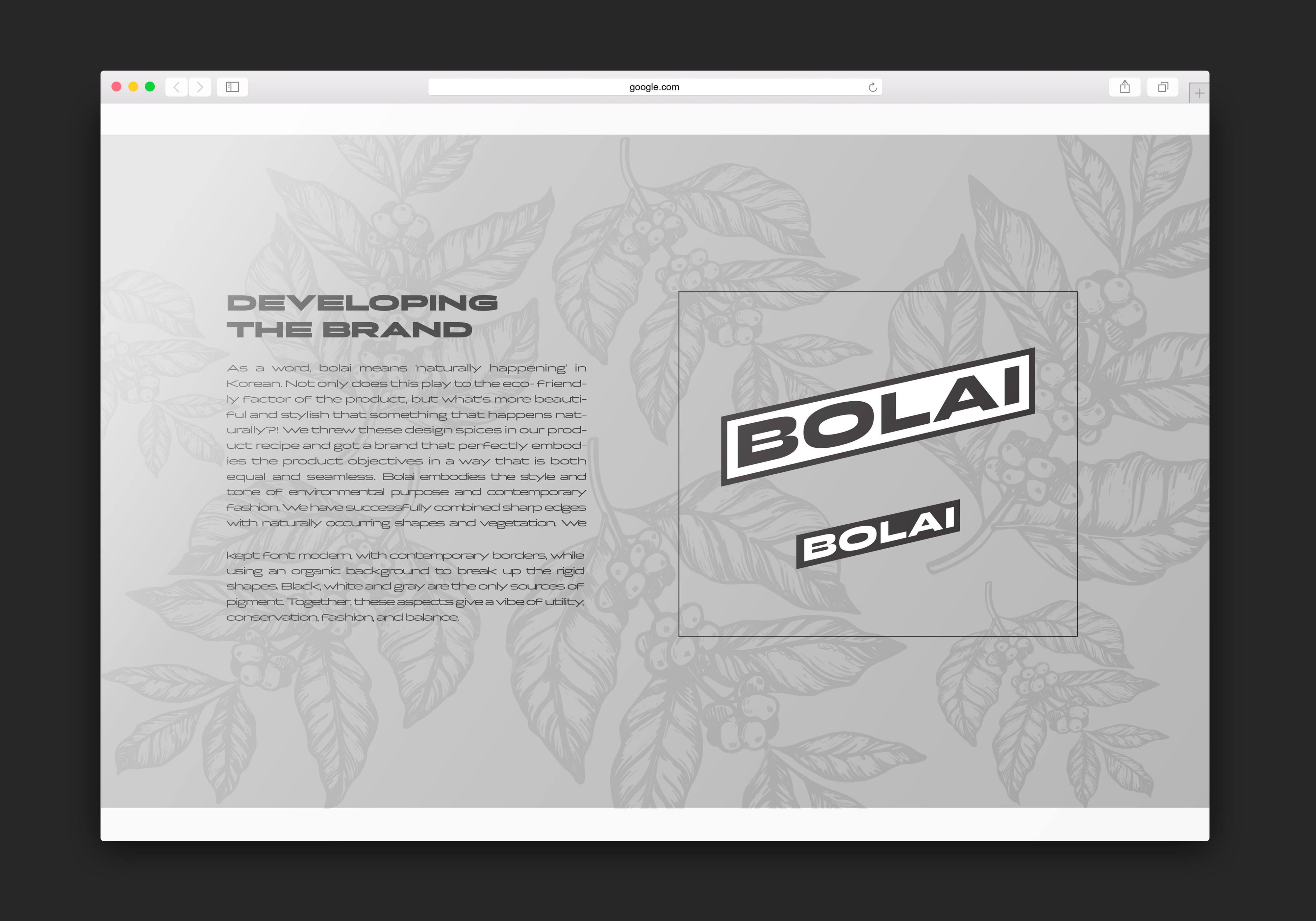 BOLAI is a sustainably designed bag, produced to replace plastic retail bags. It's unique in the industry in that it has strong retail design appeal. As a company, Bolai cares about the three "Ps" of Sustainability: people, profit, and planet. Bolai wants to be perceived by its stakeholders as human-centered, desirable (seductive), fashionable, cool/hip and earth-friendly.




---

This book cover was designed to humanize Frankenstein, and present him in a less villainous way: He was merely a product and victim of his environment, and thus became the notorious monster that he is iconicly known for.




---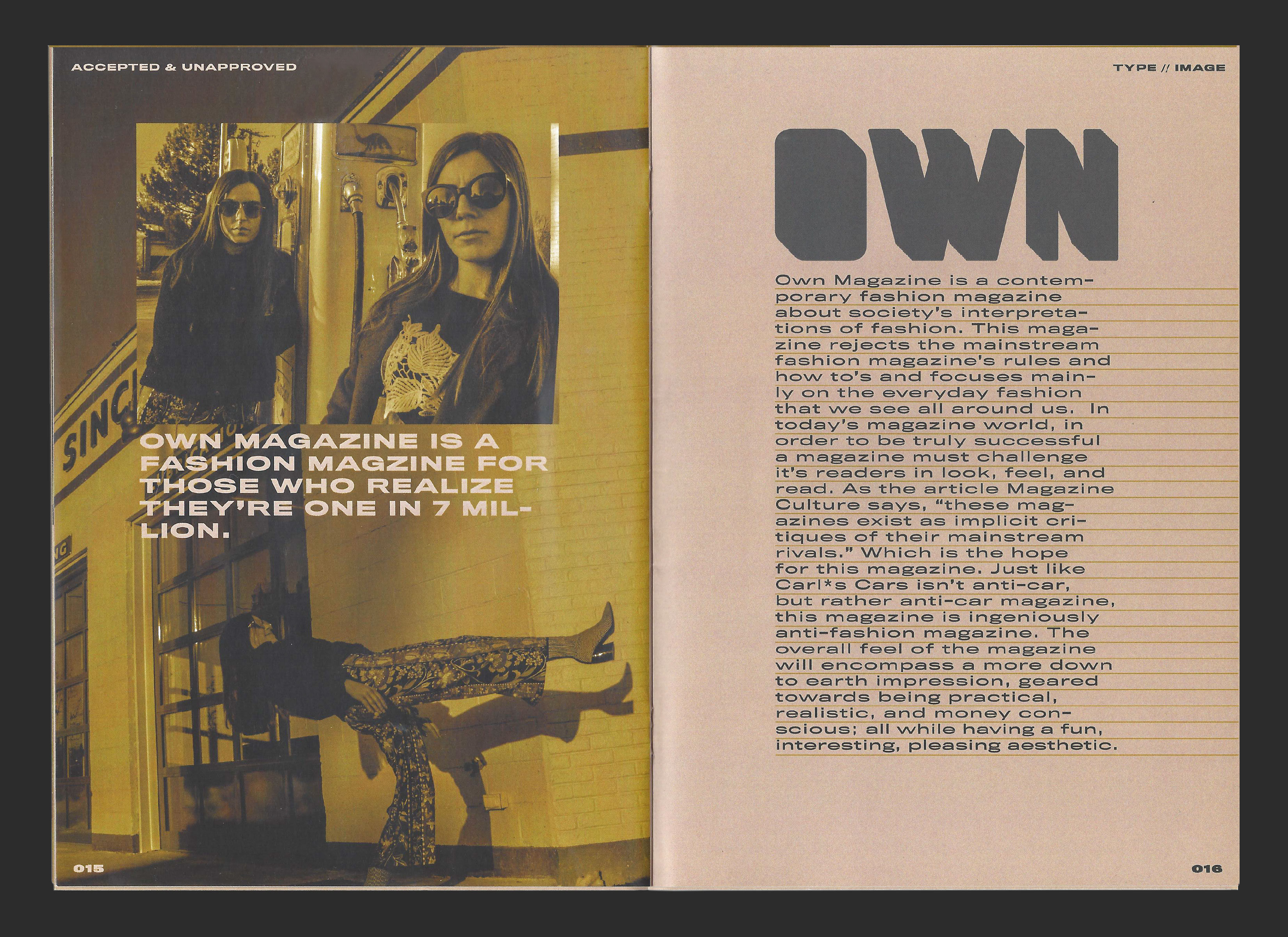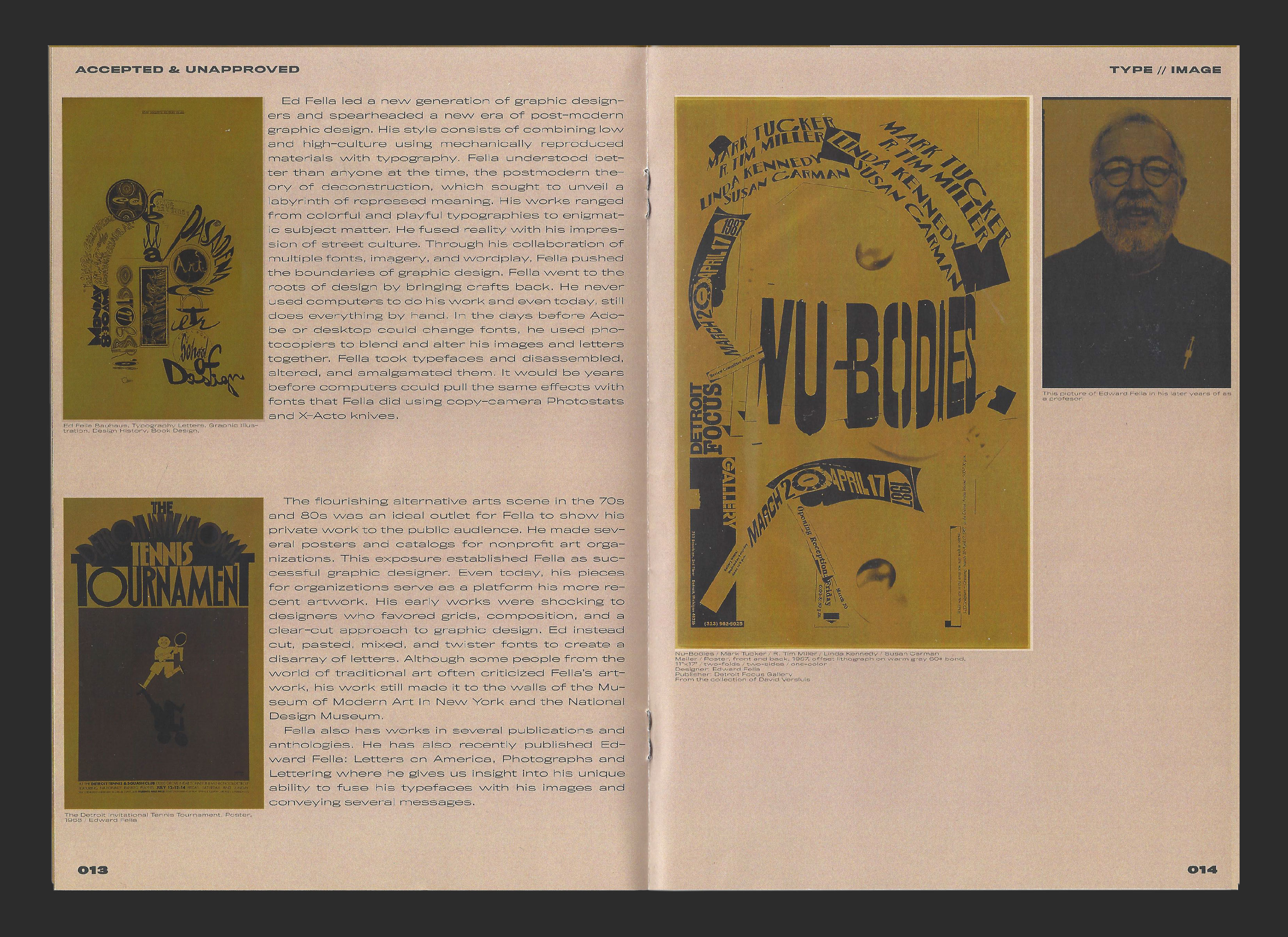 Accepted & Unapproved is a compilation of design theory articles as well as my own thoughts on design. Featuring an article on the legendary graphic designer Ed Fella and a discussion on Typography by Kathrine Mccoy and David Frej.




---


In light of the COVID-19 pandemic, I thought I'd put my skills to use. This poster is a type exploration using images and graphics patterned after germs to create more feeling within a message. What better way to motivate us all to wash our hands than by visualizing our repulsive, microscopic enemies in a typeface.






---


The cover design for Don Quixote was inspired by the silly nature of the characters and their ill-willed intentions to be the stereotypical knight in shining armor. In order to resist the norms of the time and create something unexpected, I used Photoshop alone to create the humorous characters that I envisioned in the story.




---

ACL is the longest-running music program in television history. It has presented a huge variety of musical styles and genres, hosting everyone from Willie Nelson to BB King to Foo Fighters. The goal in making this poster was to create type constructed out of physical objects. The neutral tones demonstrate the vast array of artists who participate in this concert series.




---

This typeface was formed by drawing upon retro themes of the past. By taking modern type forms and meshing them with specific themes from the 60s and 70s, I was able to create a new and unique vernacular of typography.